Now this is exciting, a few months ago SOLAR SPORTS got in touch and talked about developing a program concentrated on action sports. We are so pleased with the plan that we decided to go on board and produced segments for them. This is a big step for the skate community going into a bigger light in the broadcast audience...
This is their official press release...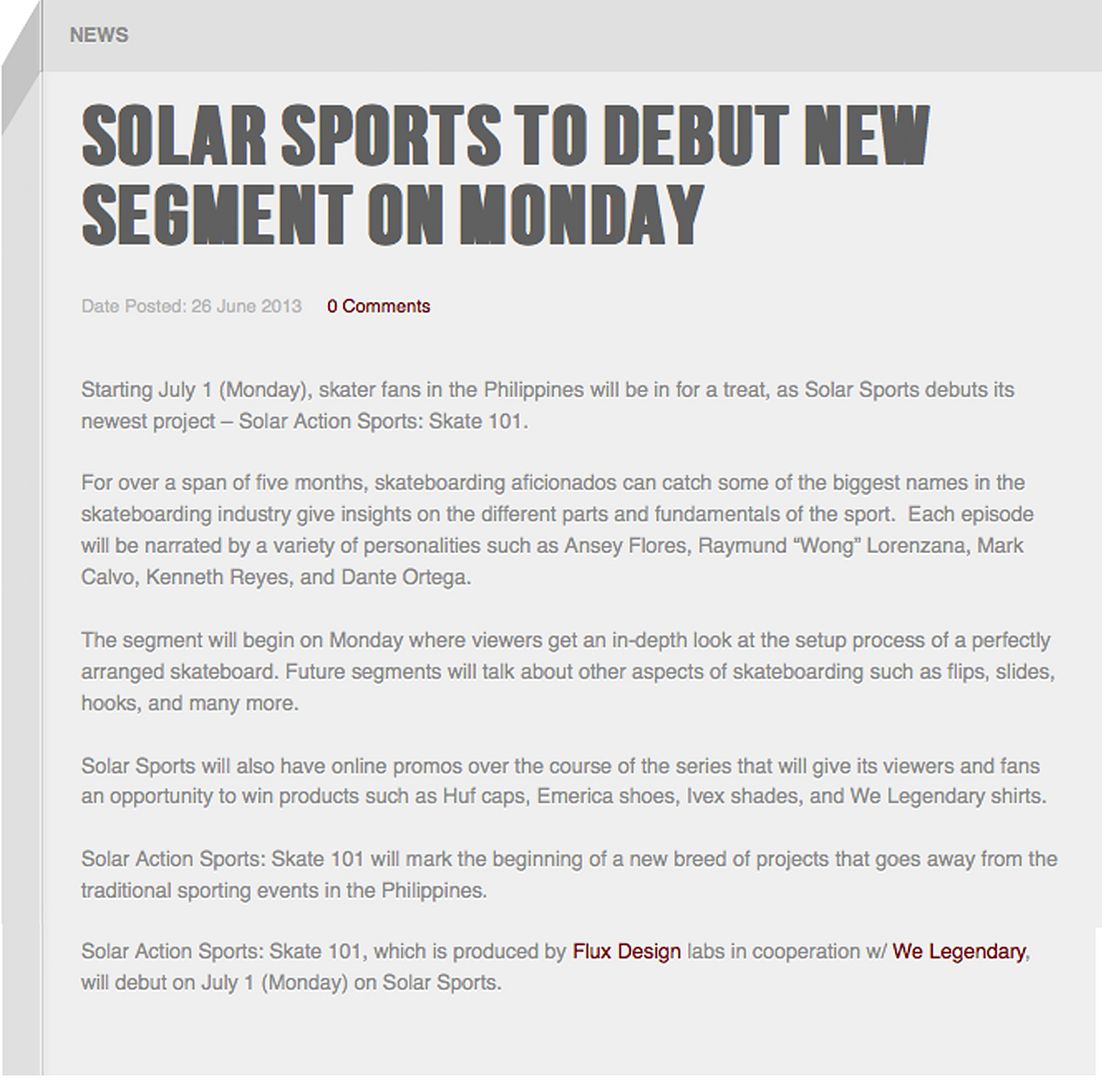 So go check out Ansey, Wong, Mark Calvo, Kenneth Reyes and Moi Ortega starting today and for the next few months on your TV...
This is such a great thing, thanks SOLAR SPORTS and FLUX DESIGN LABS....
This is now SOLAR ACTION SPORTS.