Getting this Chinese New Year on the right foot....!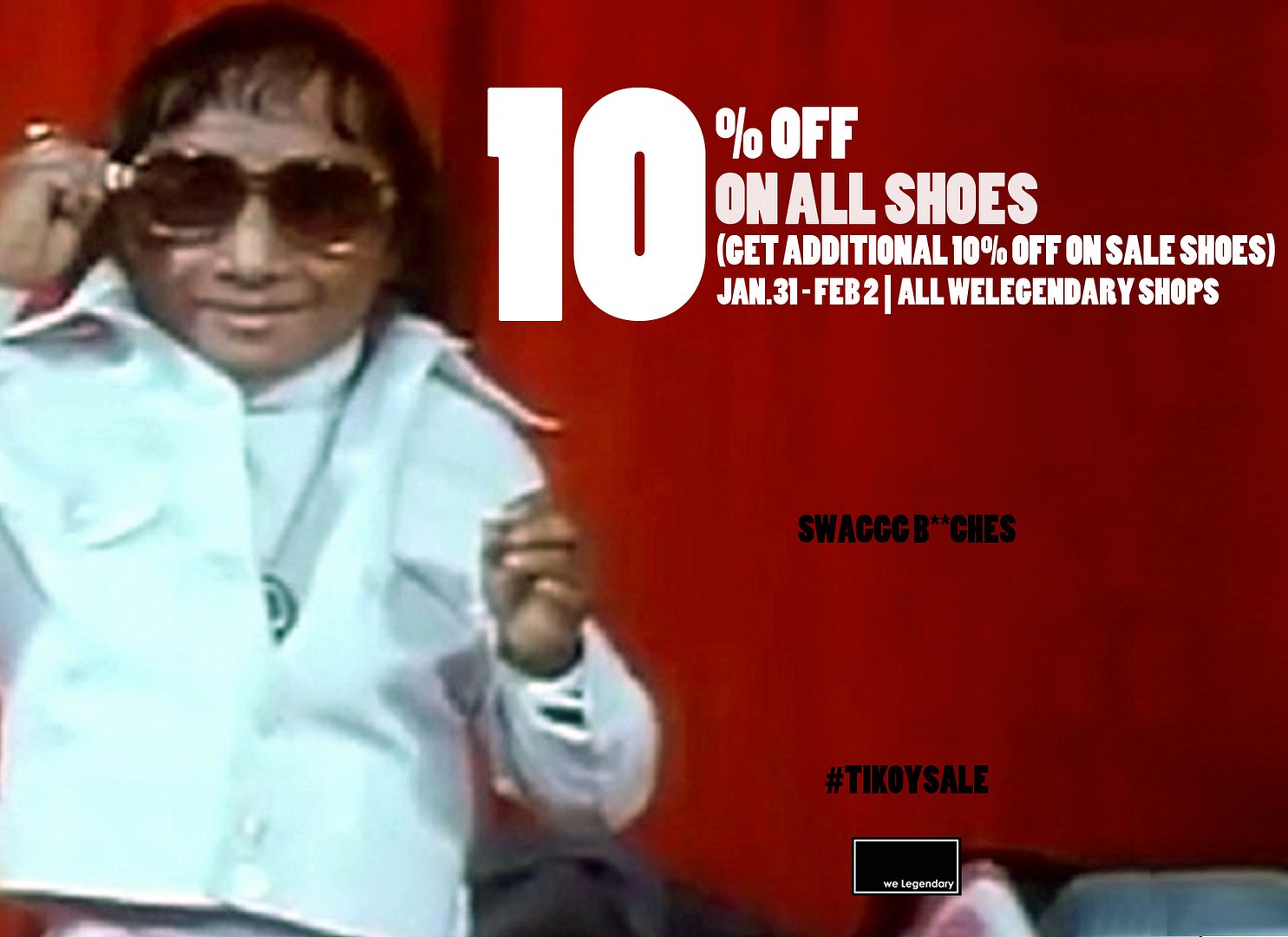 Starts Friday (Jan. 31,2014) at all WL SHOPS.
You get 10% off on all shoes even the current released ones and get an additional 10% off on previously on sale shoes.
Some Janoski's are gonna be 30% off....!
Happy new year everyone, bring some tikoy for us for good luck.