Early 2013 I had an opportunity to sit down on a lunch meeting not realizing one of my biggest dreams were about to unfold. This was the time nobody knew the real deal with what AYALA LAND INC. had planned. Few months later this is what they came up with.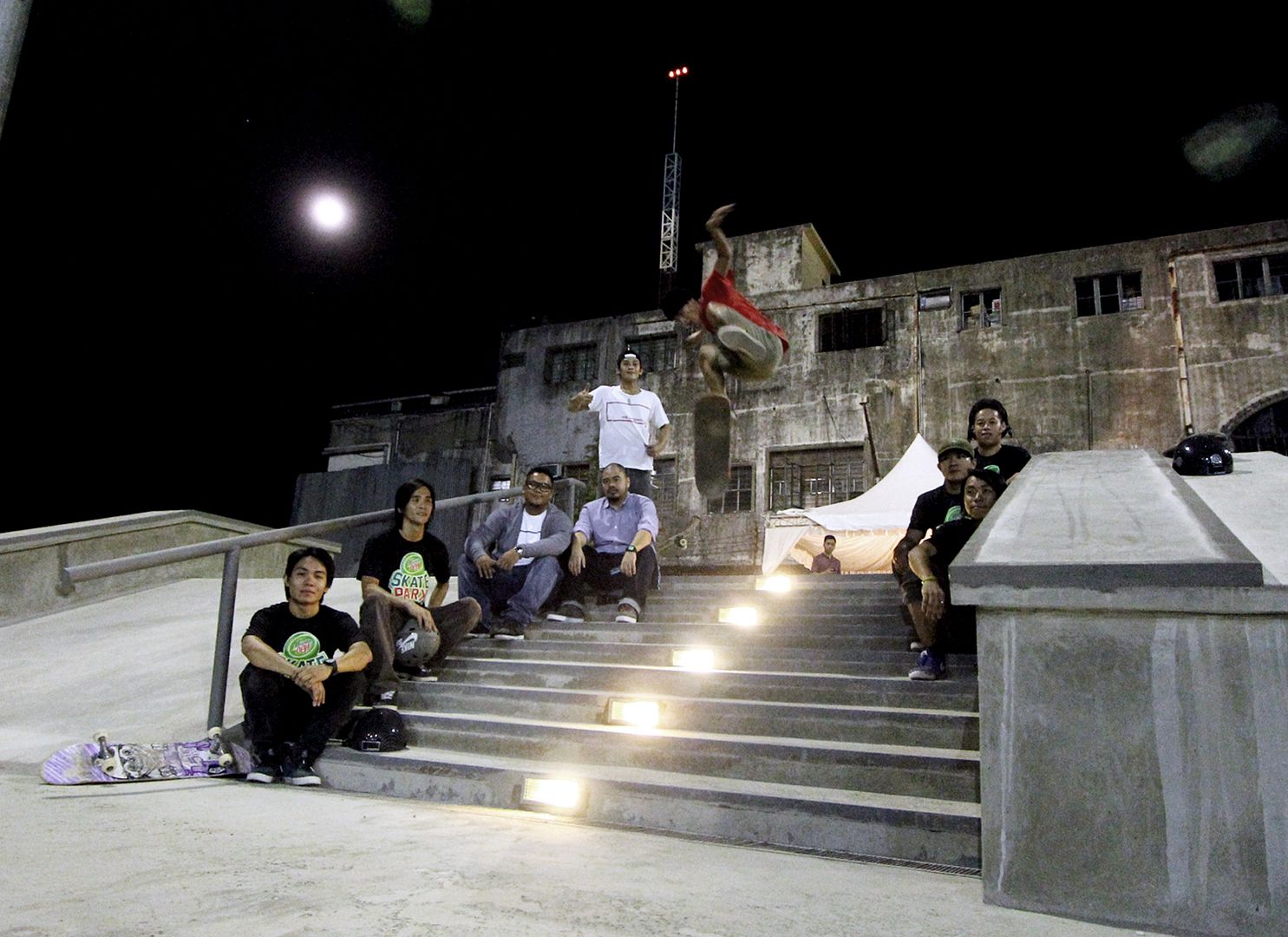 Mt. Dew Skatepark at CIRCUIT MAKATI
from
skatemedia
on
Vimeo
.
Designed by FLUX Design Lab's Nico Puertollano,
"The Mountain Dew Skatepark
is the first urban skate park in the county, developed by Ayala Land in partnership with WeLegendary, Flux Design Labs and Pepsi Co's Mountain Dew, the Mountain Dew Skate Park boasts of an approximately 1,000-sqm skate area – perfect for skateboarding activities & competitions. Skaters and skate enthusiasts will surely be in their element once you step in this park. Never held a skateboard before but willing to try out this rapidly growing sport? Not to worry! The skate park is designed in 3 levels (beginner, intermediate and professional) to be able to cater different users."
The park is in its finishing stages, getting things fixed up to make everything in there skateable.
Grand Opening will be on MARCH 2014.
More details will be posted soon, so do check welegendary.com.