WE GOT MORE DEALS.....!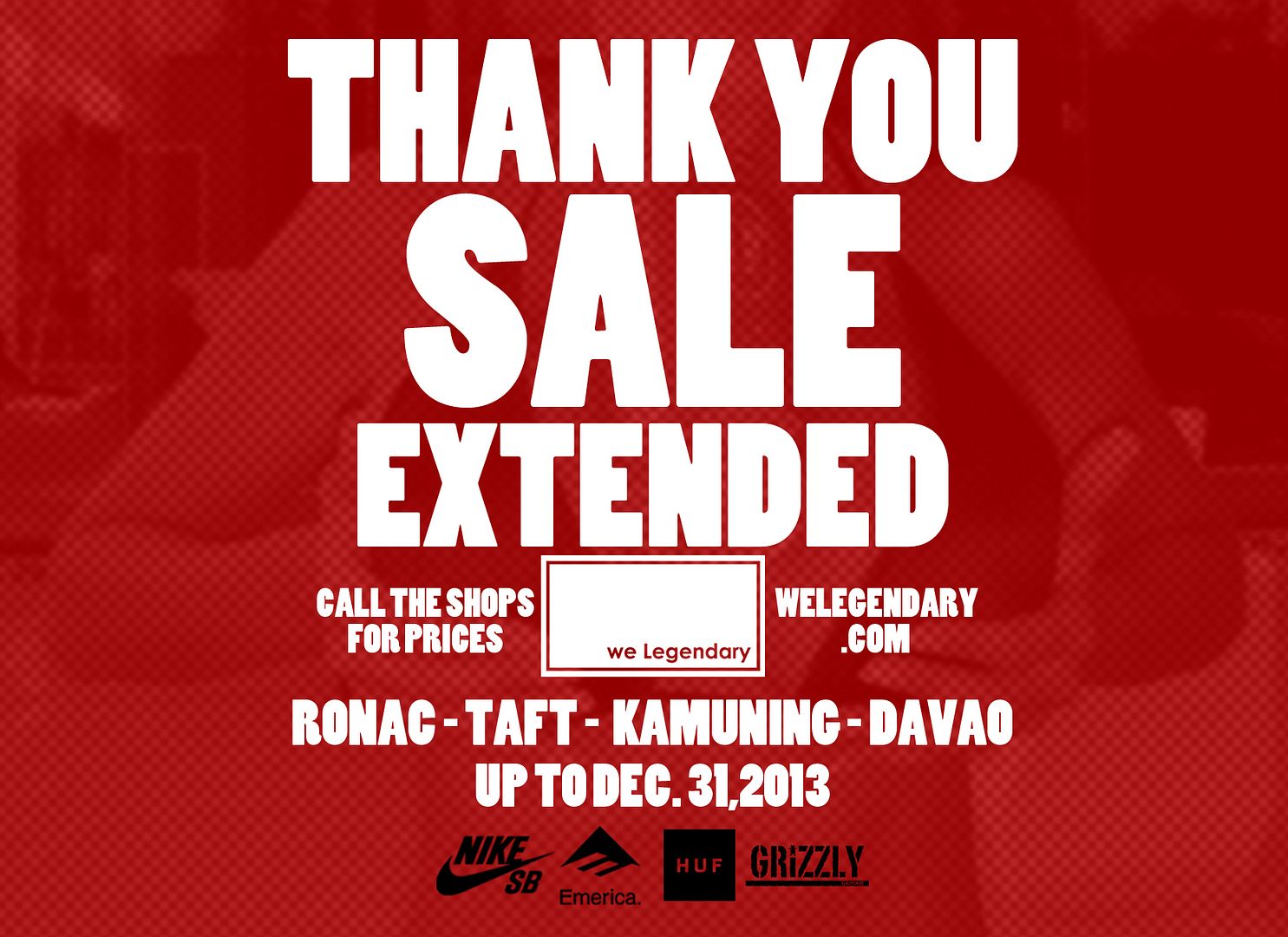 Check out NIKE SB, EMERICA, HUF and GRIZZLY and get the best price in town...!
Just extending how thankful we are to you all....
wLOYAL.
Since it was a very awesome year for us, we try to give back as much as we can to ya'll...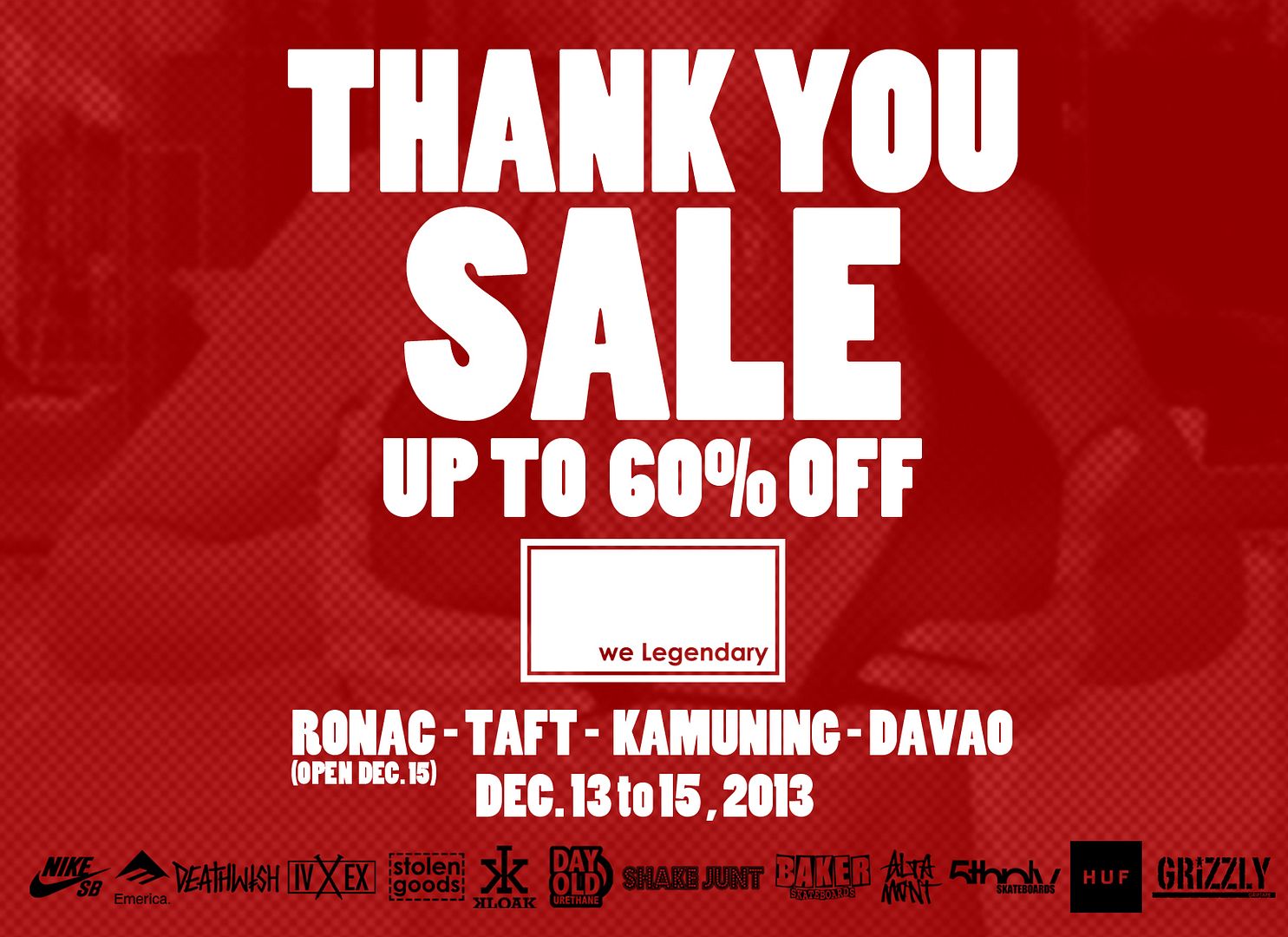 First time we are doing it at all WL shops, so you won't have to worry where to spend your money at.
*DOUBLE STAMPS on S**T CARDS.
They all open at their regular store hours.
VISIT the shops to see all PROMO's and DISCOUNTS.
Or follow us on instagram @welegendary to check out whats on sale.
Again.... THANK YOU.