T.H.E clothing is about to set their 3rd year this saturday. And I tell you guys this one is not to be missed.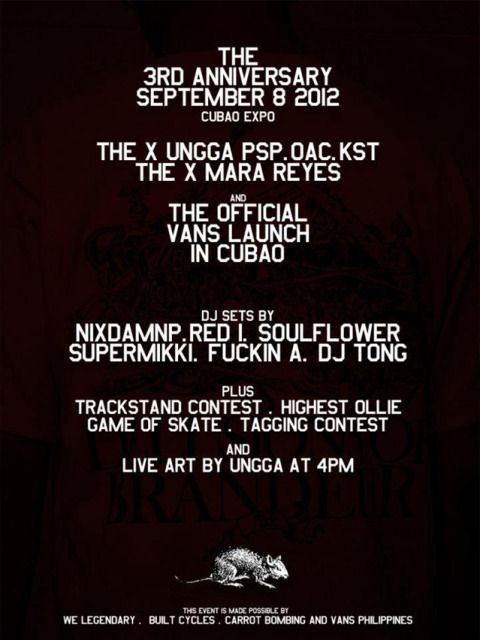 We will be hosting the skate event together with VANS so this means we got great prizes and some kick ass skatn'.
See you all on SATURDAY.
And to AUGS, JERIC, DINO.. you guys did good. Congrats on this one.