KICK starting OKTOBERFEST is our BEER EXCHANGE.
We will be having alot of great deals the whole month.
As long you guys bring beer (a bottle or a can) then we are good to go.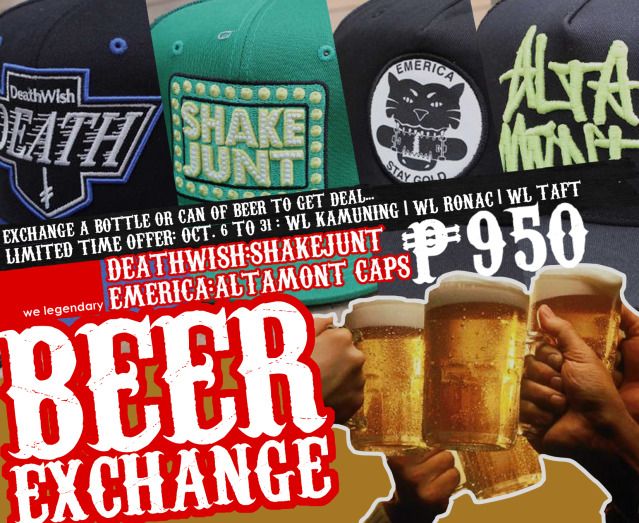 First up is THE Php 950 CAP SALE...!
All Deathwish , Shakejunt, Emerica, and Altamont caps for Php 950 (SRP Php 1,500).
From Oct. 6-31 or while supplies last.
HURRY....! these will be gone soon.
Check out the stocks at (CLICK) WELEGENDARY.COM