Due to the BAD WEATHER this past weekend, we are extending our ANNIVERSARY SALE up to Aug. 15, 2013.
Head on out to WL RONAC and check out the best deals...
*SELECTED ITEMS / WL RONAC ONLY.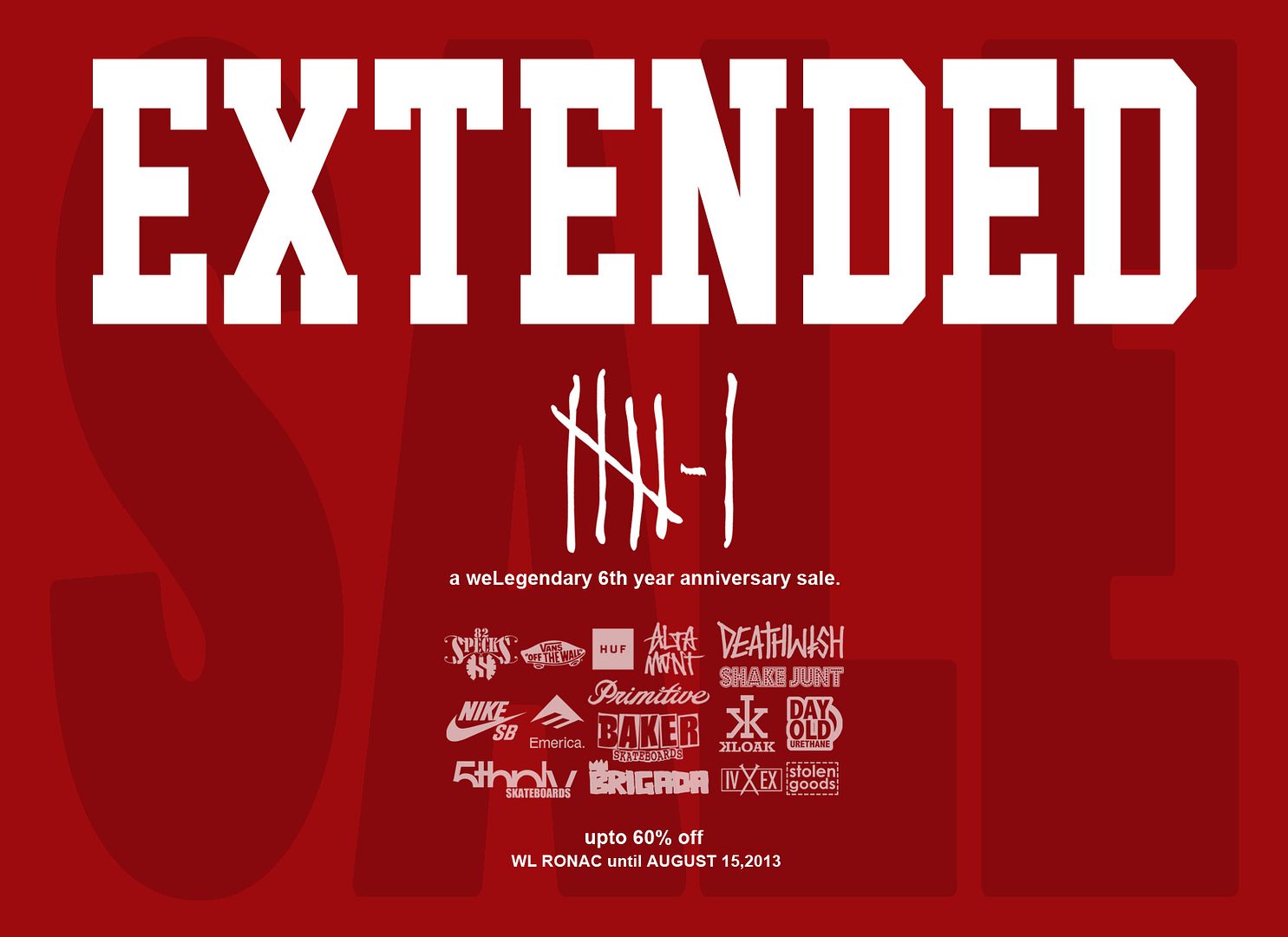 6 years and definitely counting... This is for all of you guys...! THANK YOU for getting us here...
Now on to making us some more money and you guys happy.
Wear your WL shirts to join a very special raffle... what you'll win...? All we can say, it's gonna be a DAMN nice prize...!
See you guys Saturday and Sunday only at weLegendary RONAC.