In my life 3 shoes really matters to me...
1.) Jordan 12 playoffs - Got in the HS varsity team but had Rodman's 2nd shoe with converse. Didn't have nice enough tita's to send me a pair. Hated since my team mate had 'em and it looked so mighty fine... Got a retro shoe and met CRUX, sold me the pair inside his car while double parked infront of my office.
2.) Rodman Ndustrukt wht/red - Side laces are the bomb and my first time to go to LA and just saw them billboards all around town. Had a chance to fit it but my Mom was all in a hurry to go. Never had 'em.... upto now. Dennis Rodman was like GOD. I have 255 basketball cards to prove 'em.
3.) But.... this shoe I got. I wanted the penny's , but SHAQ was the man. He even had crazy dudes haircut commercial for the collection. I was still a size 9 back then. Went home in Davao and had the freshest kicks in town... Lost the summer league thou, and some dude offered to shave his head in exchange for the shoe... I said F**K that...! A lot more memories on this one all I can say is WOW... It's back.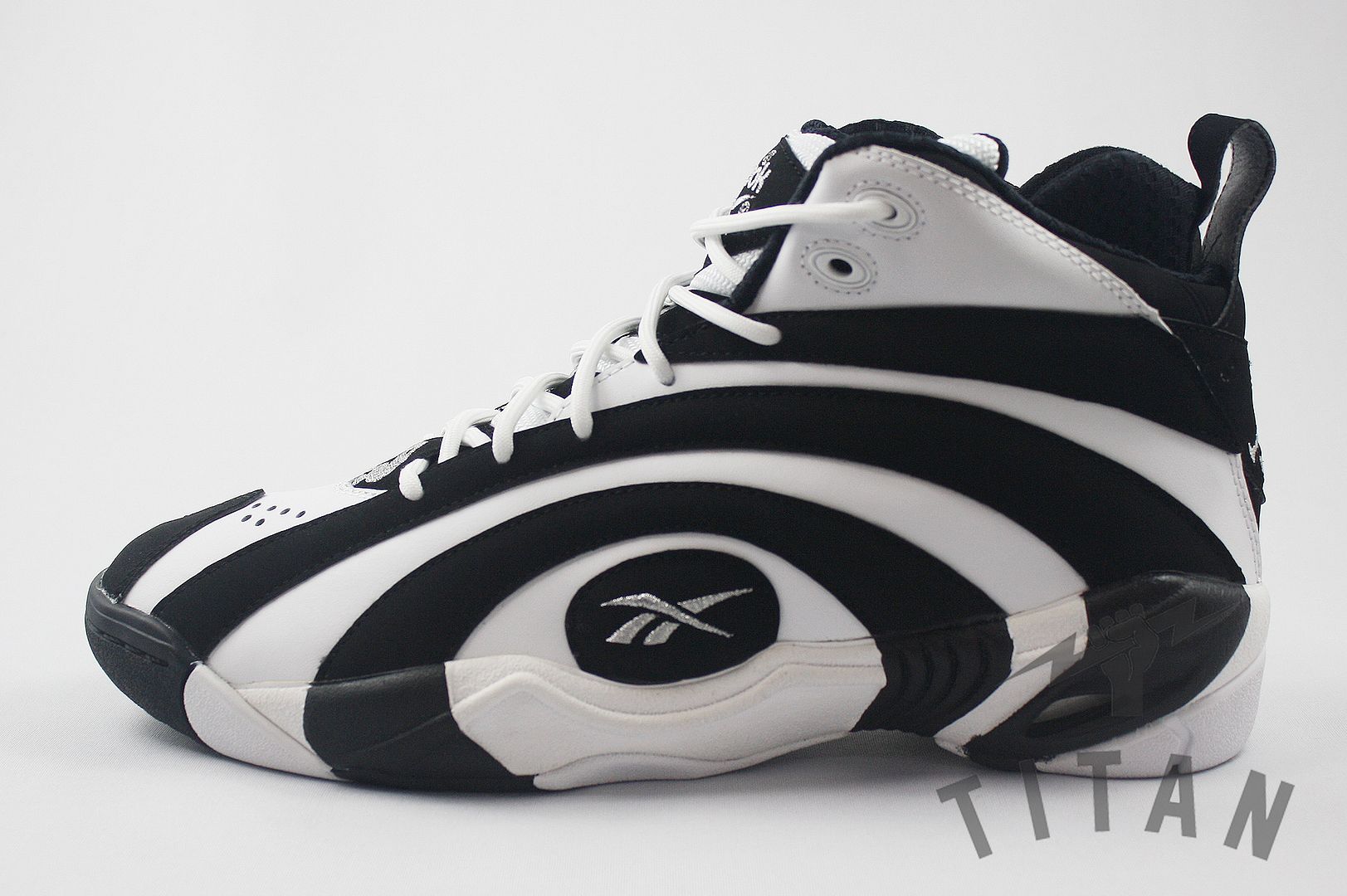 Now titan has 'em... and I'm a size 11, that has been a while...
I just feel HAPPY.
*anyone wanna trade 2 pairs of janoski for this one...?
Grab 'em... Tomorrow at TITAN.