We do have the best CUSTOMERS...!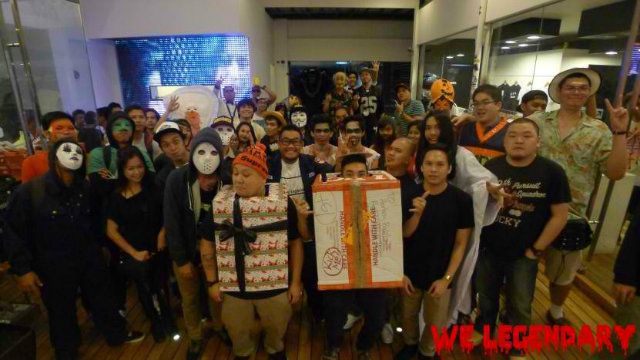 However how stupid and crazy we set things up, our CUSTOMERS always takes a chance to challenge us.
It's more than just getting the shoes, it's basically having fun getting them. Not everyone won, but I bet you everyone laughed and funked up that night.
Big props to the whole RONAC THE DECK team you guys stepped up. Thanks to DJ MIGS, I know you got late for your next gig but you stuck through. All the stores, the owners of the shops and the guys who runs them... thanks guys.
To them guys who got them pairs... congrats... Php 9,500 is sobra naman, babaan nyo konti (HAHAHAHAHHAHAHAHA). And to NAPKIN BOY, you killed it. Good sport (Php 7,000 ok na yan, hahahahhaha).
To the wL crew, you killed it thanks to all. MIA 899 , CRUX and the girls thanks for swingn'.
Here's the PHOTOS click 'em, enjoy 'em, and be ready for next year...! (CLICK) KINGCRUX28.COM