Just incase you won't able to get anything signed from ERIK... Here's a chance to get a SIGNED DECK FOR FREE...!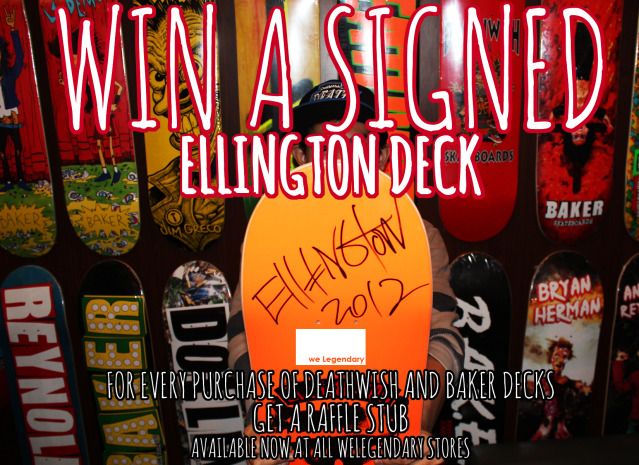 Purchase any DEATHWISH or BAKER deck from the shop entitles you to a stub to be raffled .
Limited STOCKS and STUBS so the sooner you buy, the more chances you might win this one.
CLICK----> WELEGENDARY.COM to check what's in store.