If you happen to be in the LECHON COUNTRY, check this baby out...!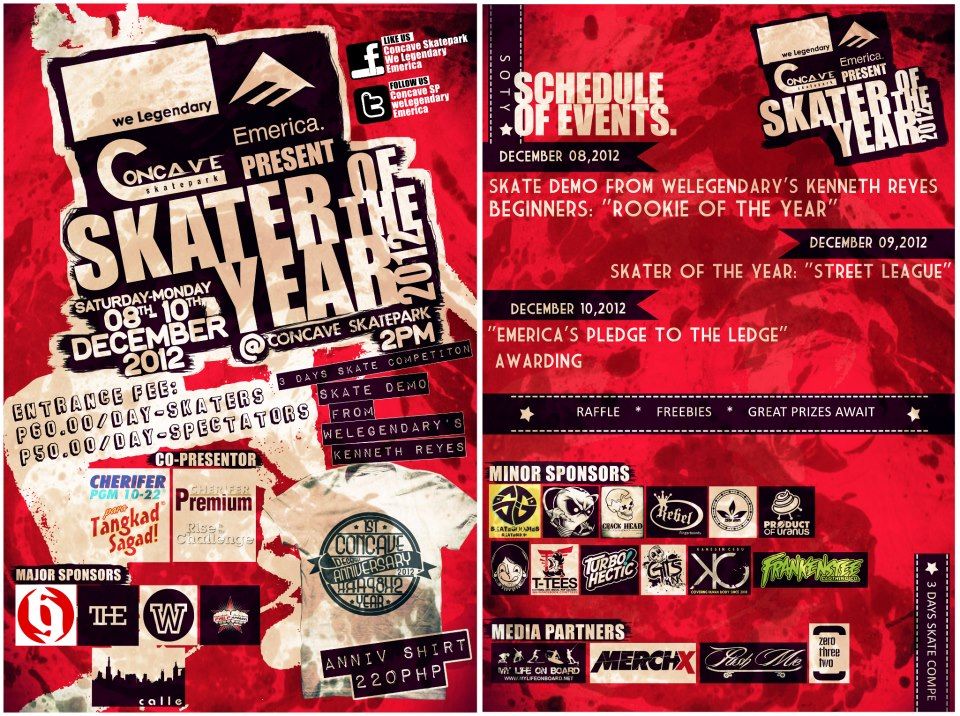 The good guys from CONCAVE SKATEPARK in Cebu City holding up its SOTY 2012.
Starts Saturday...!
Kenneth is on his way and ready to rip it out... Add up CONCAVE SKATEPARK at facebook to get more details.