Its been one crazy 2012, damn there might not be a 2013. So we thought of giving you guys a nice THANK YOU before the year ends.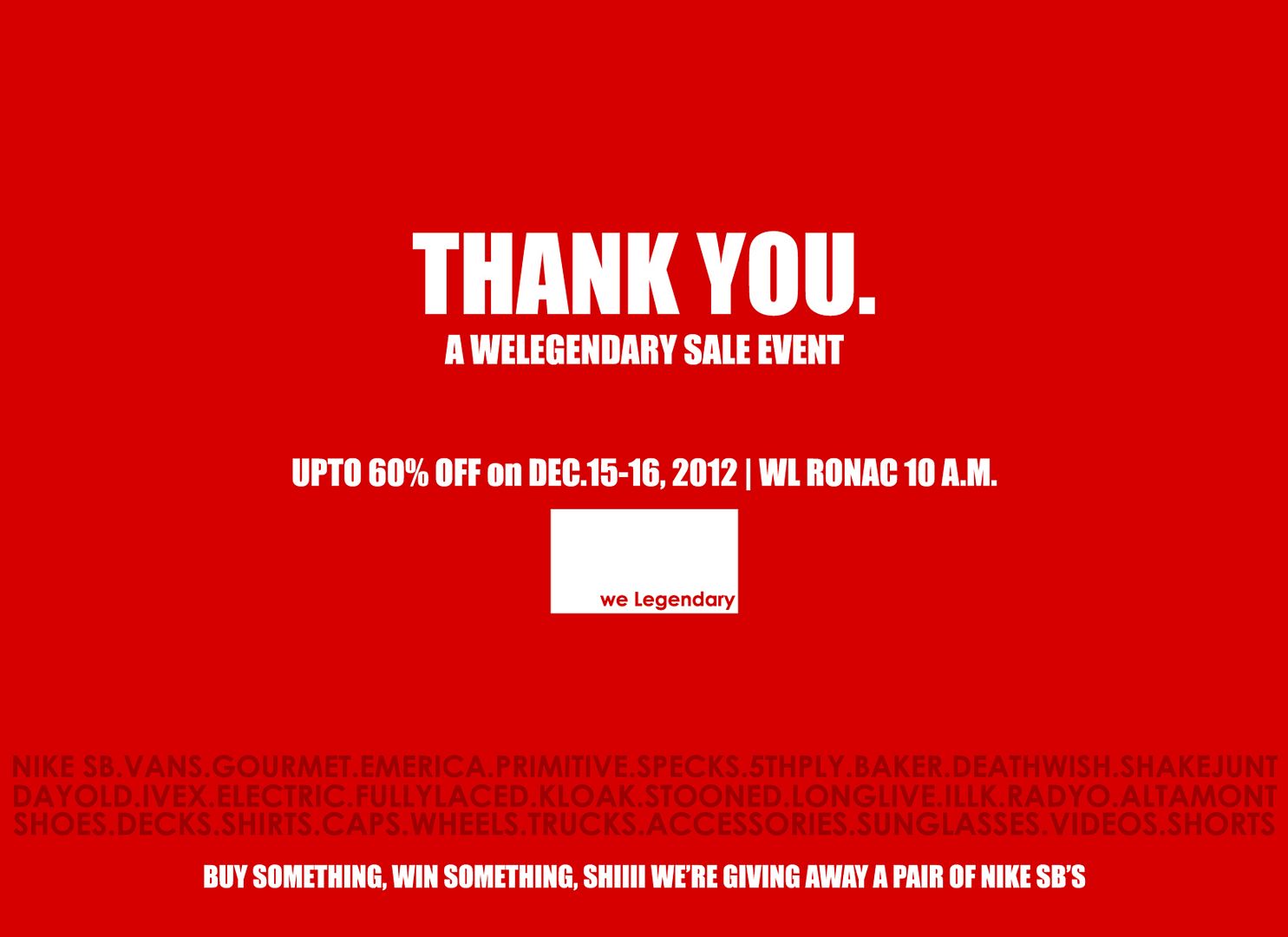 UPTO 60% off on selected items (mostly everything), prices will only be posted at the SALE EVENT itself.
We will raffle off alot of things and a PAIR of NIKE SB's. If you have attended our SALE EVENT, then you know what time you have to be there when we say 10 a.m.
FOLLOW US on TWITTER and INSTAGRAM (@welegendary) for exclusive posts of items for the event.