It was mad crazy when we finally dropped the prices for our annual THANK YOU SALE.
For 2 days it went nuts at RONAC. Not only we gave out the best deals you will ever have but also we gave away prizes and a pair of NIKE SB.
This guy won the pair... I believe that made his christmas. Congrats man.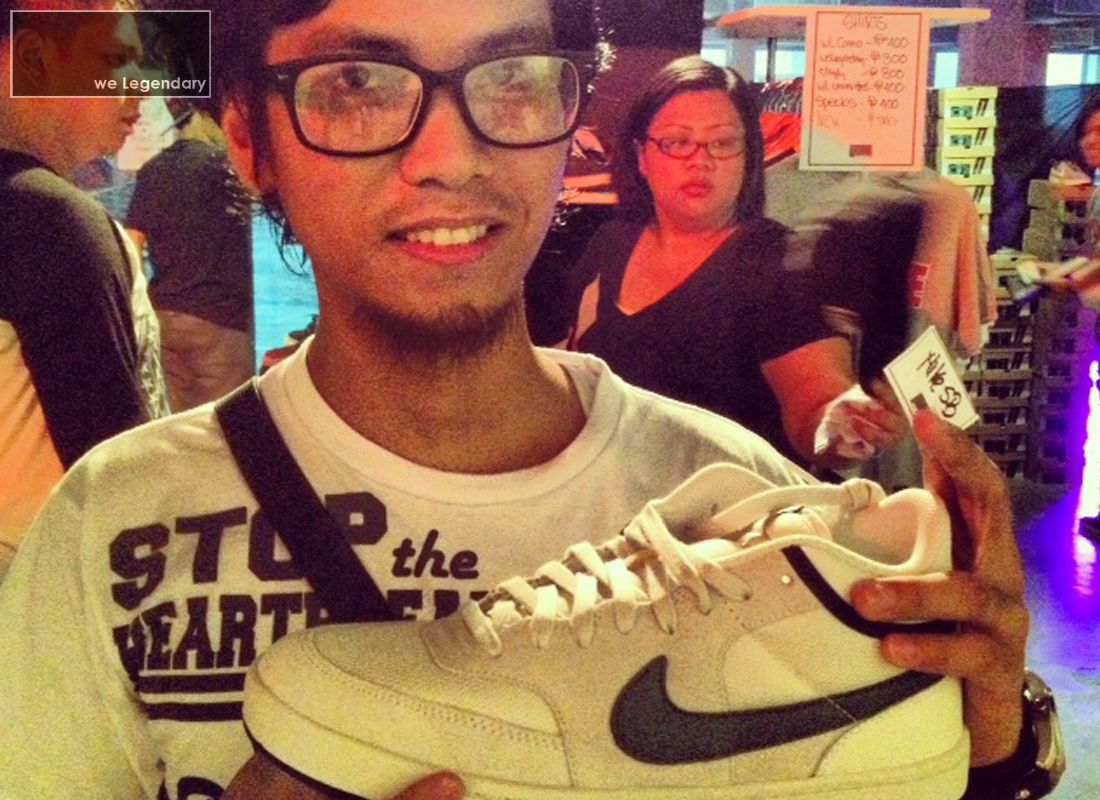 For more pics of how everything went down on the first day click on KINGCRUX31.COM
And meet this kid who we're officially calling "SHAKE JUNT". He's the future of skateboarding (sakit sa ulo ng mga security guards).
SHAKE JUNT!
SHAKE JUNT!
SHAKE JUNT!
SHAKE JUNT!
SHAKE JUNT!
SHAKE JUNT!
He did call AKUMA .... "POSER". Hahahahaha made our day.
Just wanna thank everyone who dropped by and killed it, I know most of you guys went home happy. And we are apologising to whoever got them Pia Cayetano Clavel's, we really ran out of the good ones.
Shout out to CLAVEL for giving away tons of magazines. Merry Christmas to all.