A few months and weeks ago we held up some prizes to be given away to our wLOYAL's...
And the winners are...
Signed Deathwish Erik Ellington Deck - Jerome Magbanua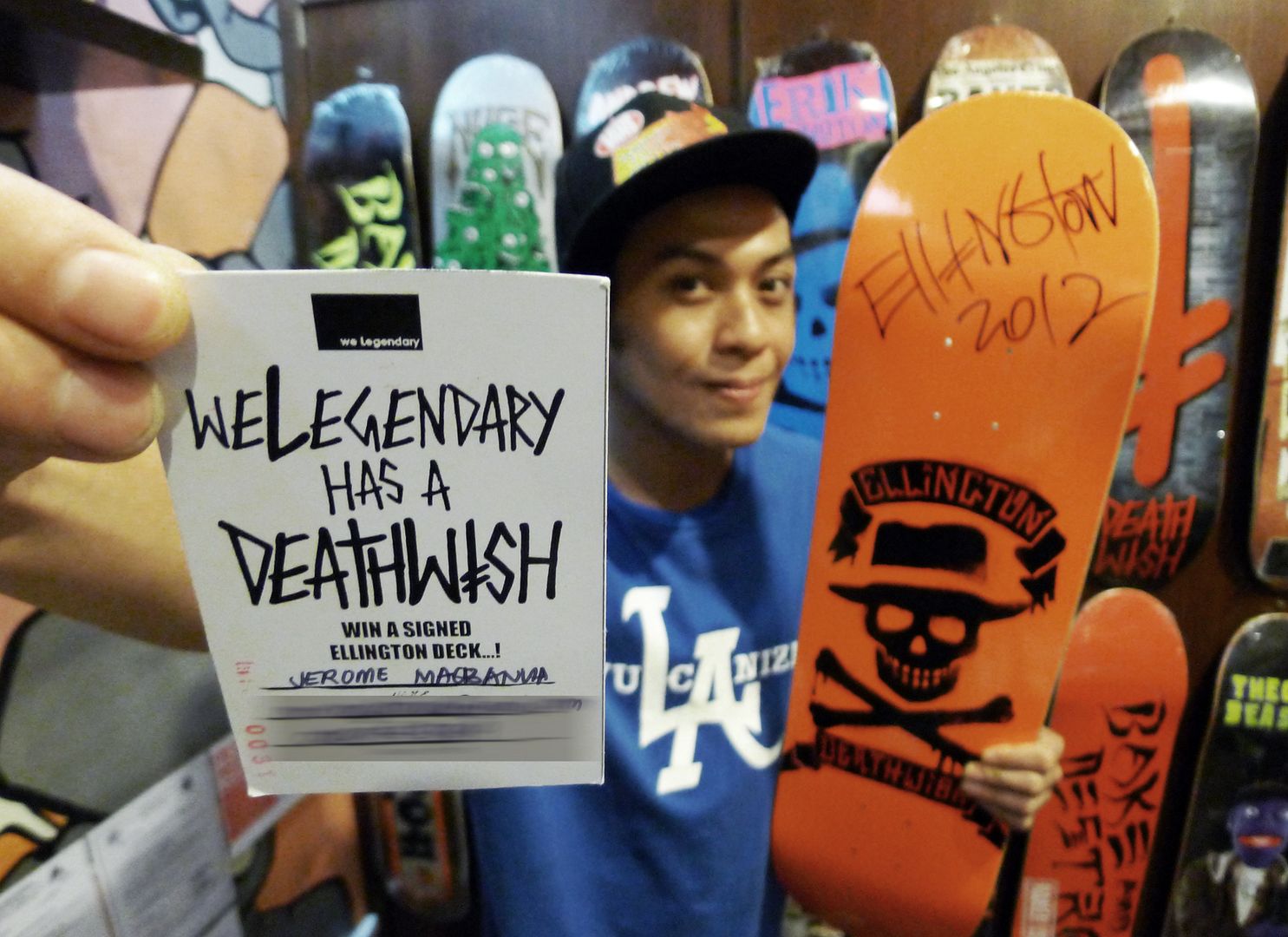 Nike SB "Chuck Treece" Hat - Ralph Jaranilla
Lastly, a NIKE SB "Chuck Treece" Shirt - Jason Caballa
You guys are the lucky bunch, you can get your prizes starting tomorrow (3.23.12) at wL RONAC.
Show them your I.D. or some hot ass.
Congrats you guys.