Skate Industry Icon "SKATE PARK of TAMPA" celebrates it's 20 years and weLegendary got dibs on the celebration....!
"Nike SB Lance Mountain SPot Dunk
March 2013 represents an important milestone in skateboarding as the beloved Skatepark of Tampa celebrates 20 years of anarchic excellence. Against near-impossible odds in a subculture fueled by constant change, Brian Schaeffer and crew's special brand of DIY-spirit has supplied a higher standard of service dedicated to the advancement of skateboarding since 1993. With a steadfast commitment to their local scene in addition to establishing one of the world's premiere showcases for amateur and professional skateboarding, the importance and influence of the grassroots SPoT is undeniable. To mark this special occasion, Nike SB has teamed up with skateboarding legend and team rider Lance Mountain to design a special limited edition Dunk Low SB colorway in honor of Tampa's finest.
Coming straight out the moat, this 20 SPoT is a solid black and cannon premium construction, all tied together with a metallic platinum swoosh to commemorate the park's special day. Already a solid foundation, what really sets this release off is the finely detailed print crawling over this colorway's entire upper. Such a subtle yet unique feature, closer examination of the pattern actually reveals it to be Lance Mountain's signature character and alter-ego, the Doughboy. Pushing, cruising, sweeping and filming, the print symbolizes the worker bees whose efforts all come together to make an enterprise work. The Doughboy represents skateboarding at its most fun-loving and DIY core, the very thing SPoT has been championing for the last two decades. So it should come as no surprise to see Dough resting comfortably inside on customized celebratory insoles wearing the trademark Skatepark of Tampa crown. Lance specially designed the graphic for SPoT's 20-Year anniversary and its inclusion here represents the cherry on top of a finely executed design.
A long-time fan of the SPoT philosophy, Lance sees what the crew continues to provide for skateboarding as a vital necessity. "You need contests just as much as videos to spotlight and push skateboarding's limits. Seeing someone skate live and in-person is a totally different experience than watching them on videos and just as important. Plus, healthy competition promotes different styles and ideas to keep skateboarding creative and the Skatepark of Tampa has done just that."
As title sponsor of the Tampa Am and Tampa Pro contests, Nike SB is honored to be part of the SPoT tradition. We recognize the effort and dedication this tight-knit crew has given towards maintaining such an important voice within the evolution of skateboarding and are proud to be collaborating with them on this historic occasion. The limited-edition 20th Anniversary Skatepark of Tampa Dunk Low SB is set to hit stores this month, and be sure to catch Nike Skateboarding's live Tampa Pro webcast on Skateparkoftampa.com starting March 22nd.
The legend grows…"
Collection comes with these limited edition LANCE MOUNTAIN "DOUGHBOY" shirts...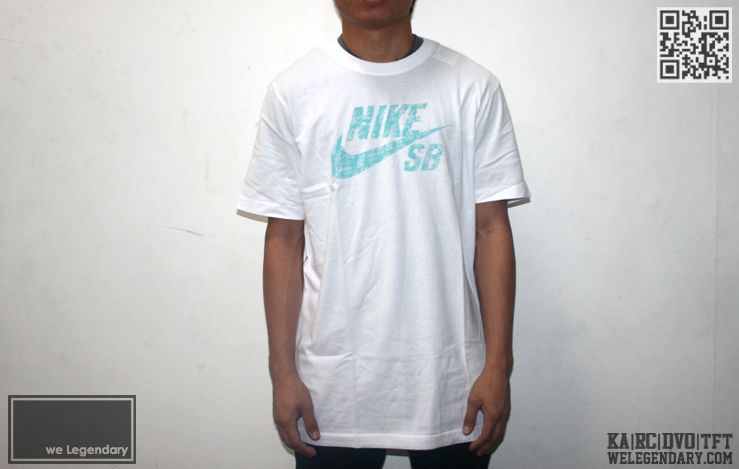 Some pocket tee's....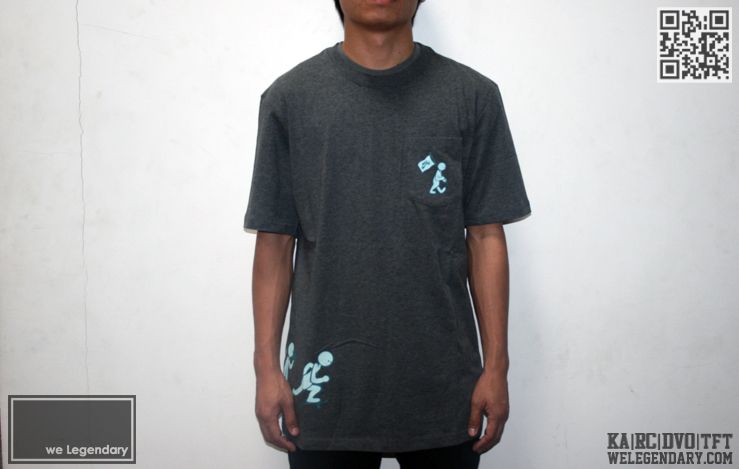 QUANTITY are LIMITED come in early... 'coz you know this will go crazy!
Dunk Low "SPot" - sz. 6-12 (no 11.5) | Php 4,795
Nike SB "Doughboy" shirts - sz. S-XL | Php 1,595
Check out more info here ---> WELEGENDARY.COM