AKUMA vs. KENNETH LIVE....!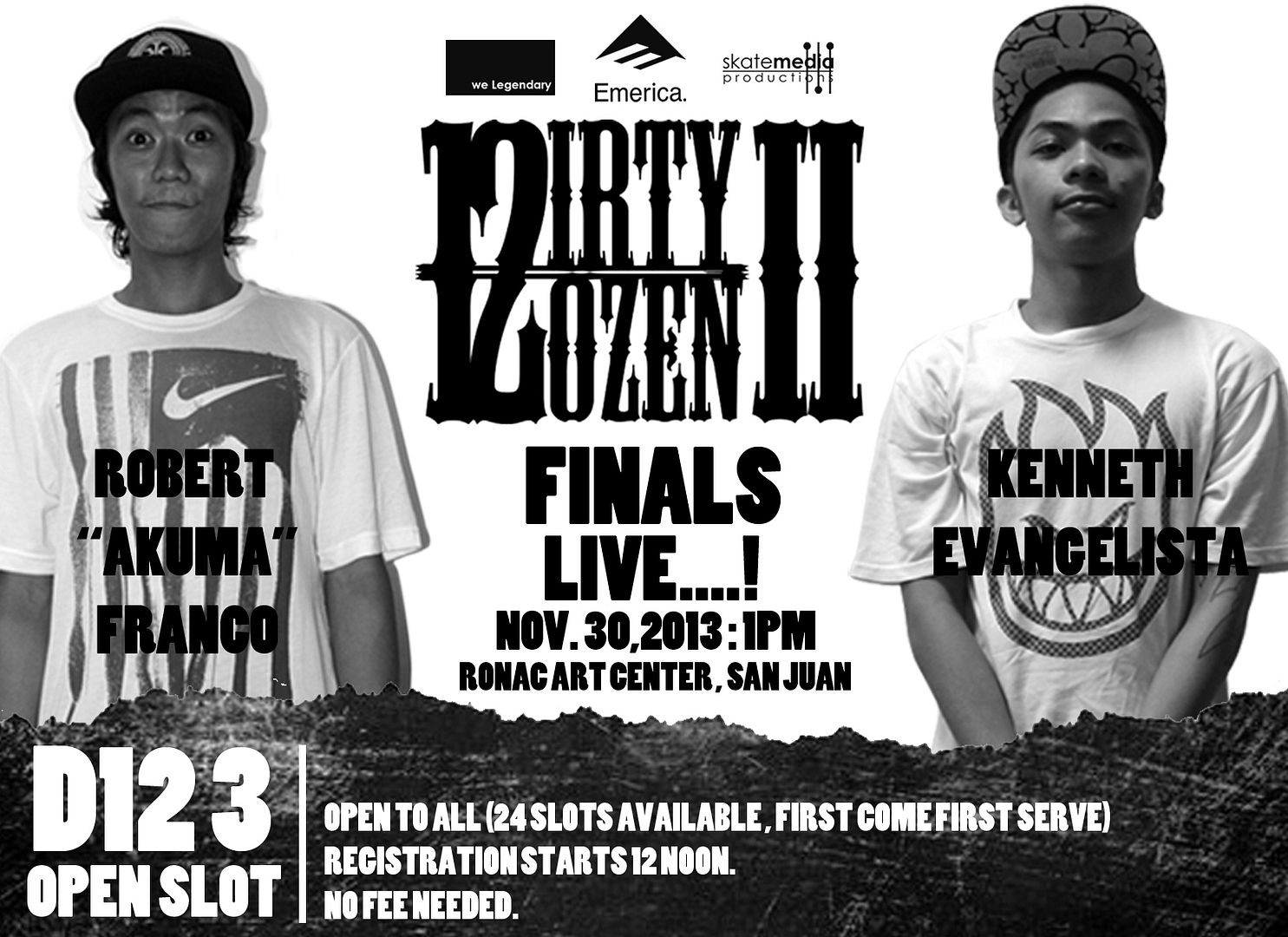 SATURDAY - NOV. 30, 2013 1PM RONAC ART CENTER, SAN JUAN.
We are also doing an OPEN SLOT for a chance to join D12 3 next year.
Register at 12 noon, open to all no fee needed.
Only 24 slots are available , be early if you wanna join. FIRST COME , FIRST SERVE.
GOOD LUCK on these guys, let's see who gets that Php 10,000.....!