Most of you guys always ask for stickers everytime at the shop.
Here's some, so make it count...!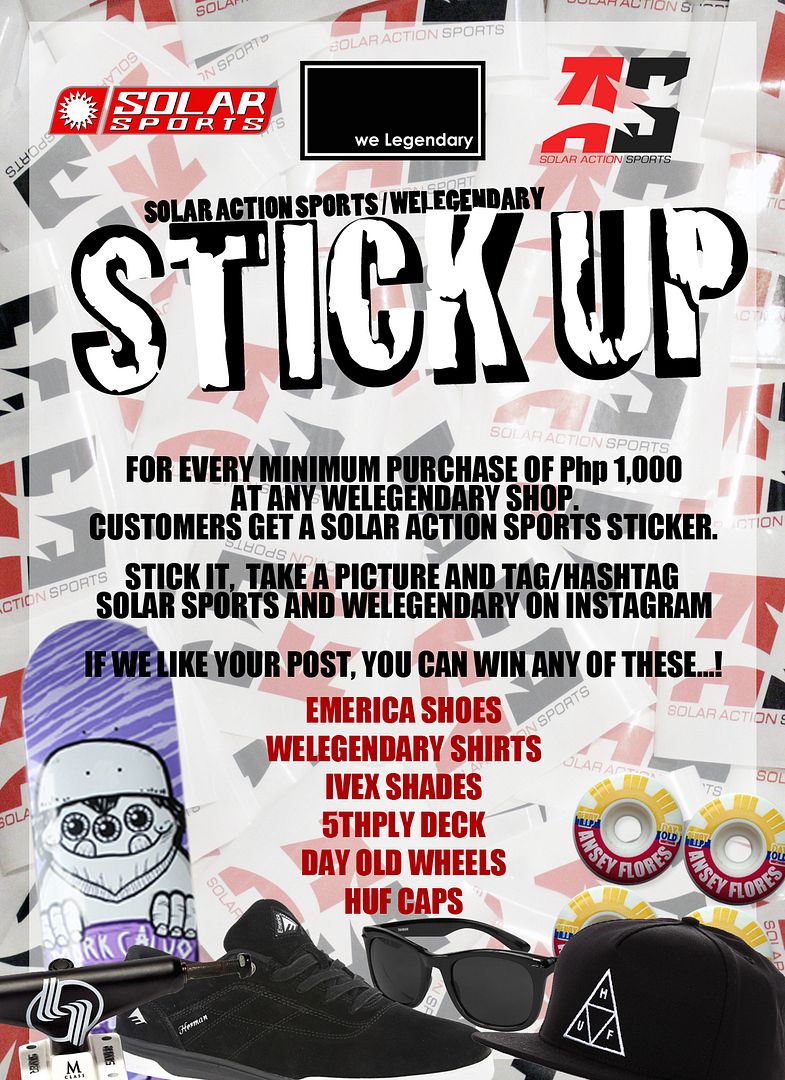 Solar Sports together with Solar Action Sports and weLegendary presents "STICK UP".
Stick the stickers creatively, take a pic, tag or hashtag @solarsports / #solarsports and @welegendary / #welegendary on INSTAGRAM.
We pick winners weekly. See if you get lucky.