A first for us to be working with a watch company.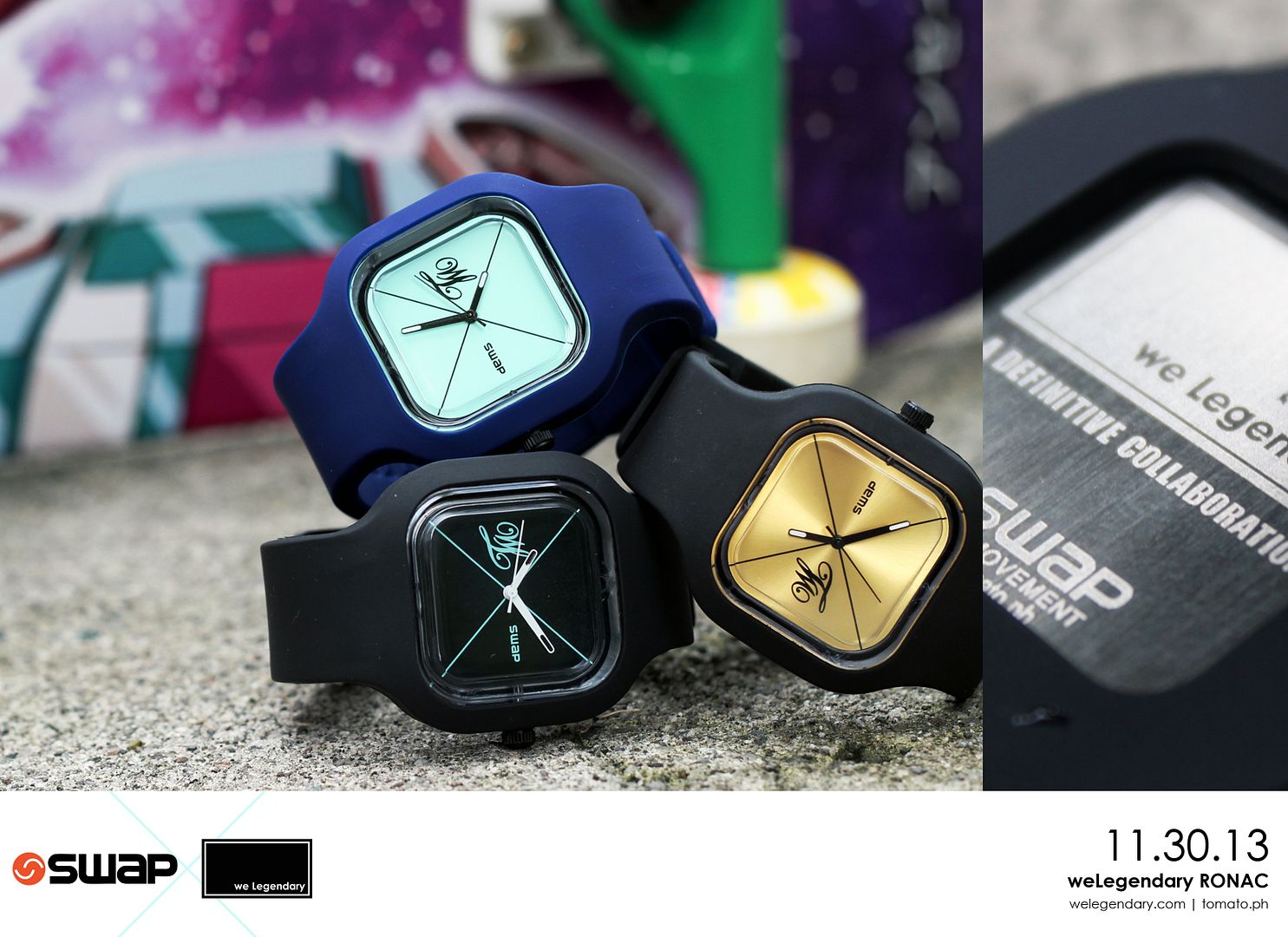 The Idea for the product collaboration was mainly to provide a simple looking timepiece that would basically function for skating. Something that you need not to worry while falling. And if it breaks, you can just simply replace the part. Easy as that. No jimmer jabber.
SWAP gave us the opportunity to do this. Having us design the piece and pick the colors that best represents our brand.
The team loved it... Now it's your chance to get it.
Available on Nov.30,2013 at wL RONAC.
And on Dec. 02,2013 at all wL SHOPS.
Php 750 for the watch face and Php 350 for the straps.
They are interchangeable, so you can pick whichever combination you like.
Check the website WELEGENDARY.COM and TOMATO.PH for more info.