Just trying to lend our hands any way we can...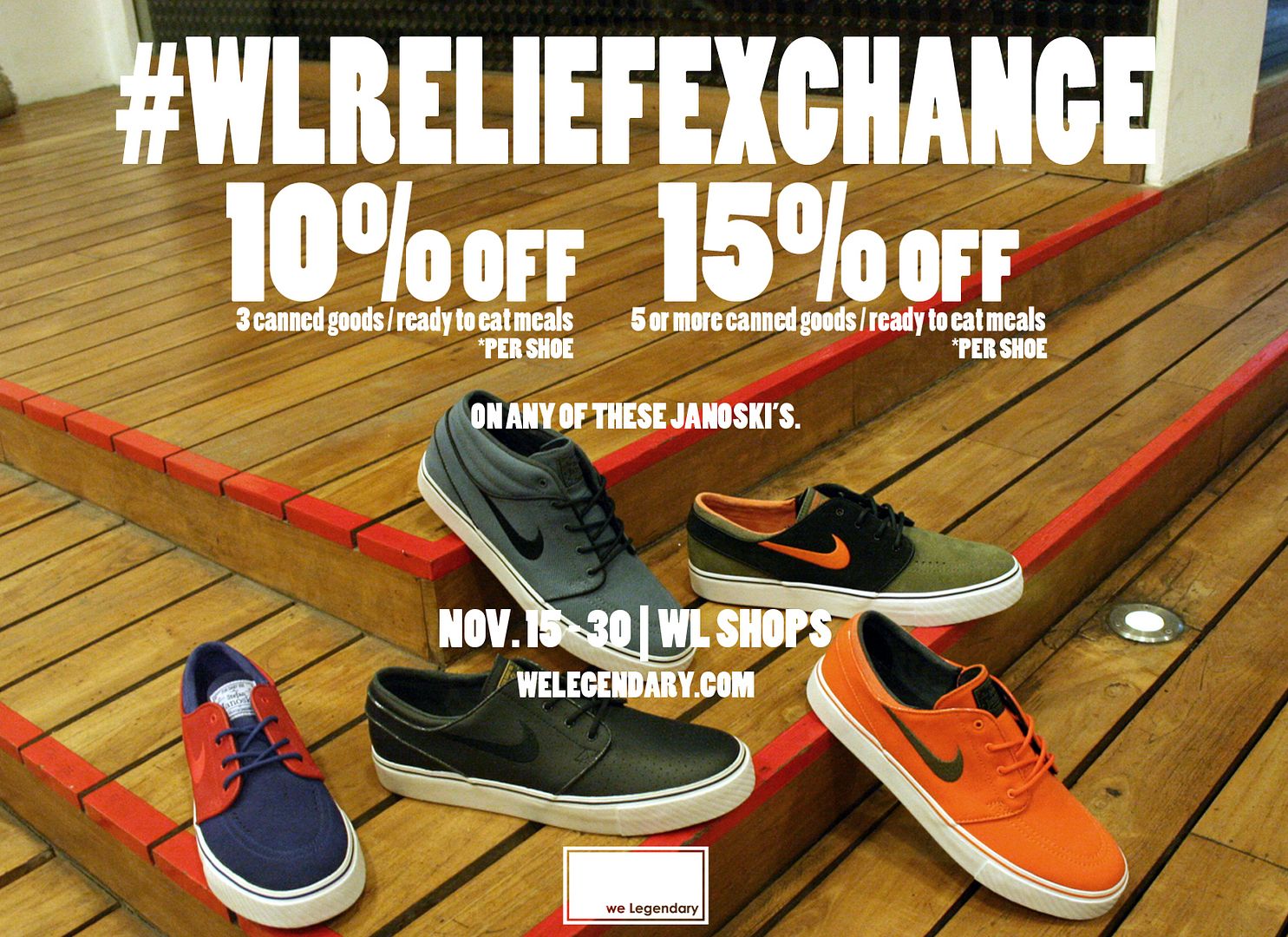 Please don't give us expired goods...
All gathered goods will be forwarded to a reputable agency who's dealing with the relief operations for the typhoon YOLANDA victims.
Please do check out (CLICK) WELEGENDARY.COM to see which store has your size and shoe.
SEND HELP.