We we're just going to pick 1 winner for this one since we didn't wanna giveaway alot of shirt s to random people since its costs a lot of money...
Buuuut... these pics cracked us up so much that we had to give 6 of them.
(We know we did say "wear the shoes"... but they 'efn licked it, so stop complaining...).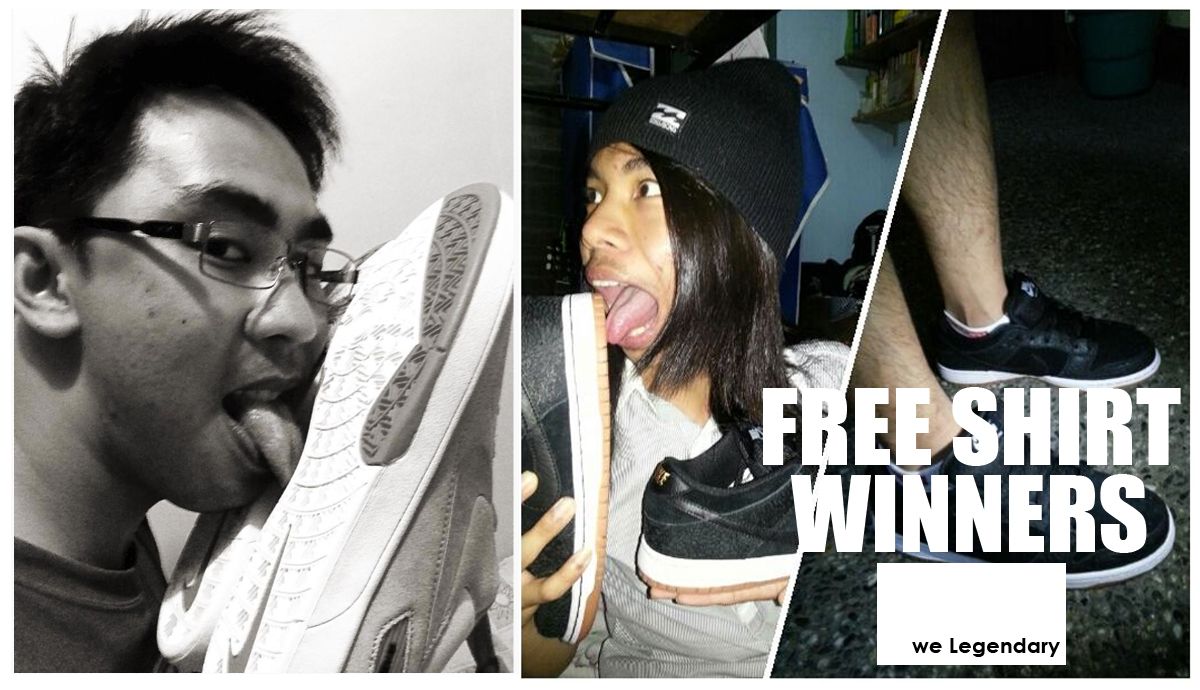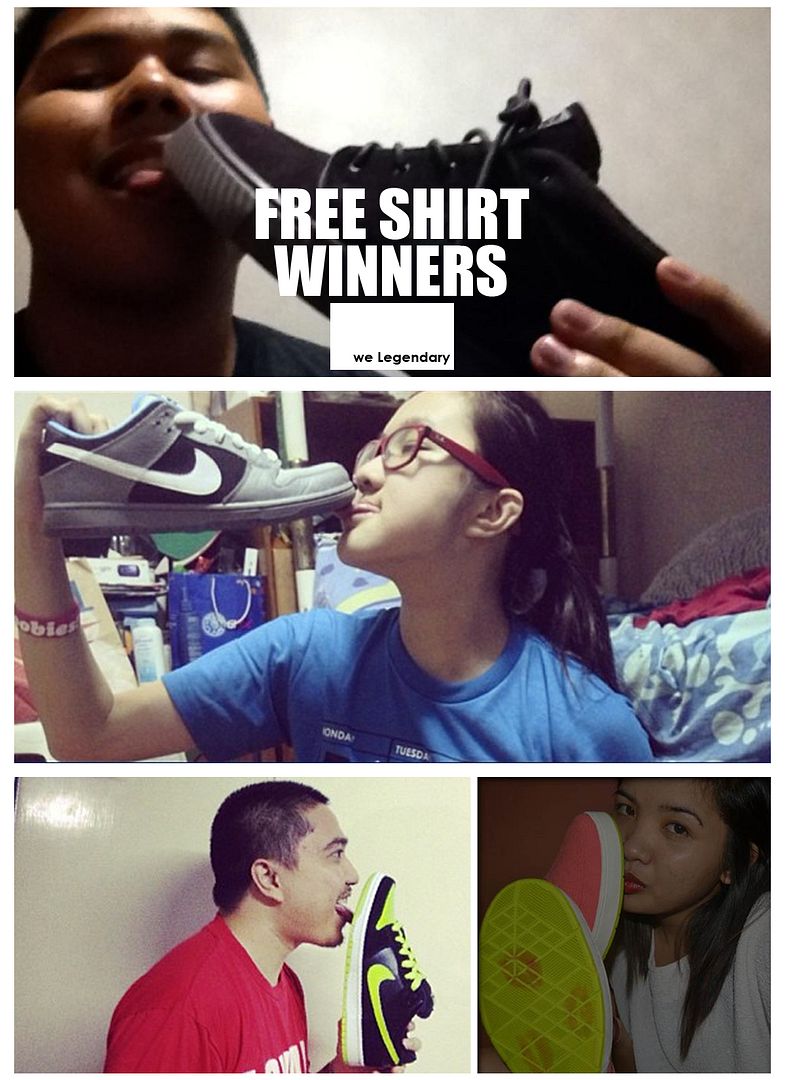 Winners are:
@SPOOKY2799(instagram), @KINNYYBEARR (instagram), Diseree Mae Villanueva (Facebook), John Valenzuela (instagram), @tochiiiper (twitter), and @jonjiefamero (twitter).
Pick up your shirts at weLegendary RONAC this saturday, 01.12.13, bring proof that you're that dude/gal on the pic. (No need for licking...).
Congrats you guys... Let's do more of these...!