It's BAAAACK....!
12 of the sought after skaters battle it out for the DIRTY CROWN and 10,000 Pesos...
Emerica together with weLegendary and SKATEmedia Production presents,
Dirty Dozen 2.
Feauturing : Kenneth Reyes, Rasheed al Rasheed, Jundin Santos, Yvann Esteva, Kenneth Evangelista, Gene Quilantang, NogNog Corpuz, DonDon Villela, Ansey Flores, Roberts Franco, Demetrio Cuevas, and Neil John Natividad.
Filmed by: VJ Chua and Patrick Dela Torre | Edited By: Rolln' J Productions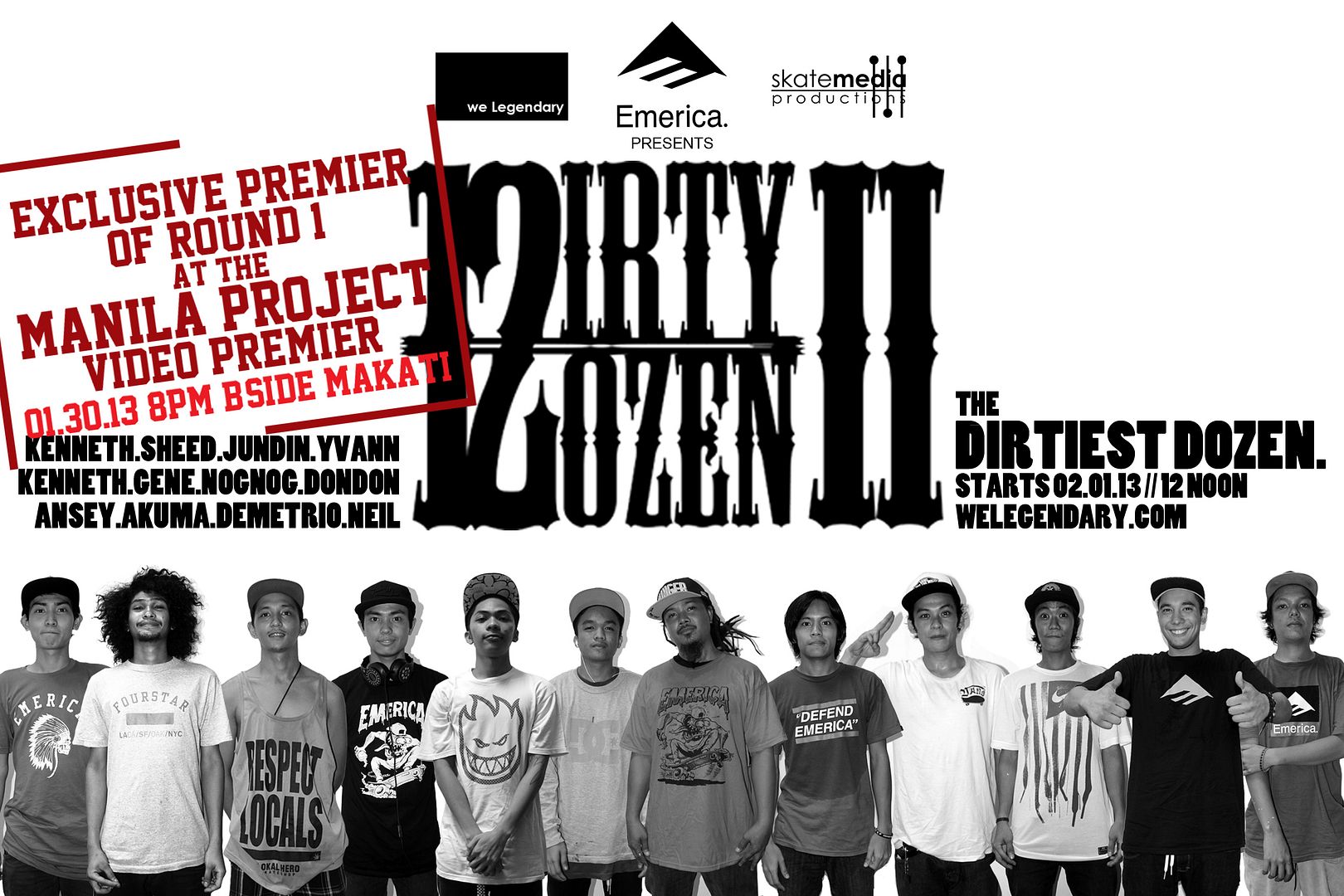 Exclusive Premier at THE MANILA PROJECT, 01.30.13 8PM at BSIDE makati.
Official showing of ROUND 1 at welegendary.com on 02.01.13 at 12 noon.