VANS brings in one of the most IMPORTANT banger collabo...!
VANS x HALF CAB x METALLICA...
This is very special for me, Metallica basically brought me into the ROCK music genre. I remember buying the tape of the black album listening to ENTER SANDMAN tryn' to memorize the lyrics. But felt disappointed finding out there was an extra track when you buy the CD version... "SO WHAT...!" anyone remember that?... it went like " I ef this, I ef that... SO WHAT? SO WHAT? SO efn' WHAT...!?
Halfcabs are Php 5,498 with sizes 7,8,8.5,9,9.5,10,10.5,11,12...
Another very special collabo is the RE-ISSUE of the original BONES BRIGADE SHOE... If you don't know what's BONES BRIGADE or don't even know one of them.. you definitely do not deserve to have a pair of these...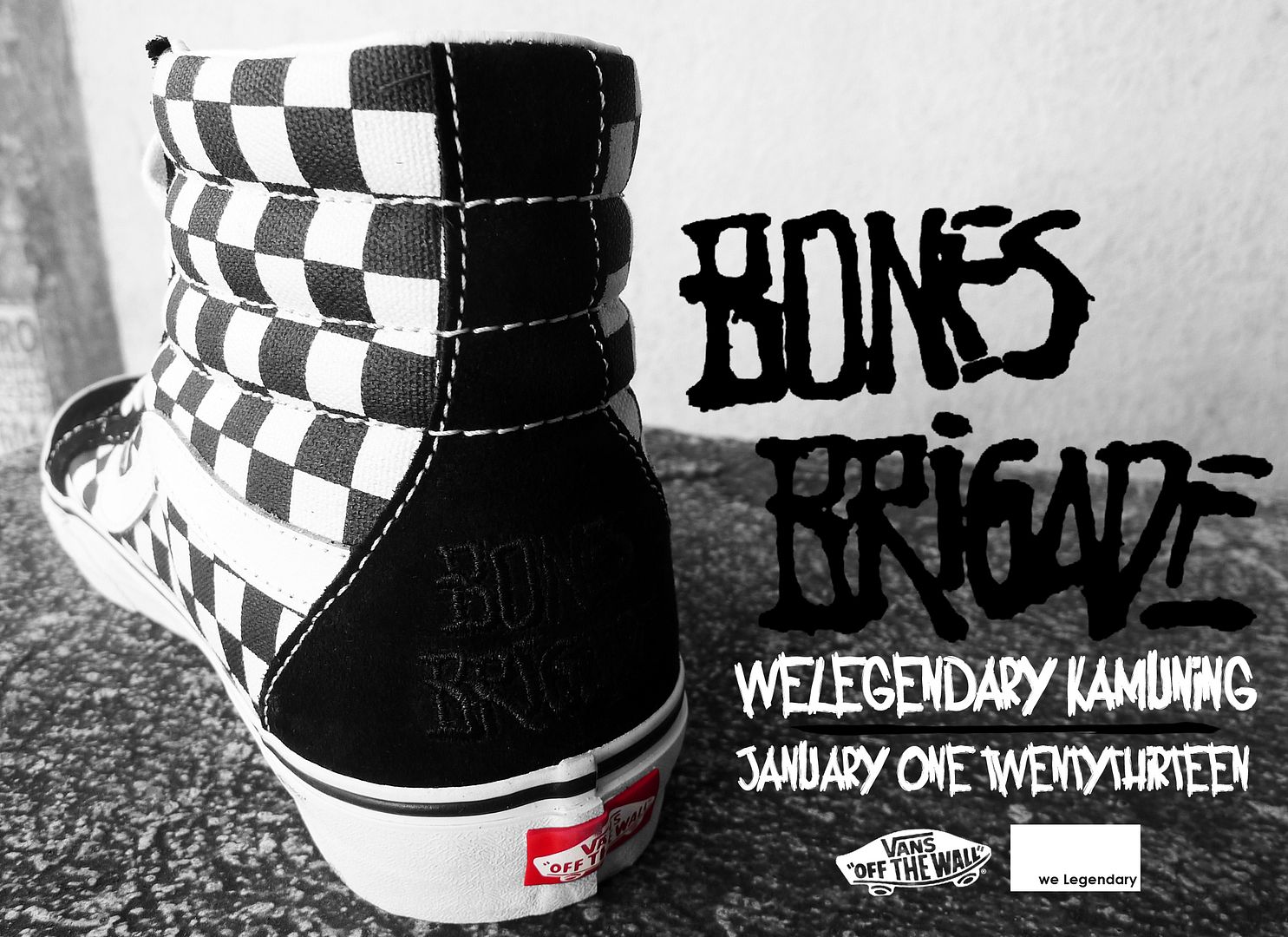 Sk8 Hi's are Php 3,698 with sizes 8,8.5,9,9.5,10,10.5,11,12
This is a WL KAMUNING exclusive release...
See you SATURDAY and BRING THE HORNS UP...!
CHECK OUT WELEGENDARY.COM for addtional info.