We are proud to introduce another quality apparel, BRIXTON.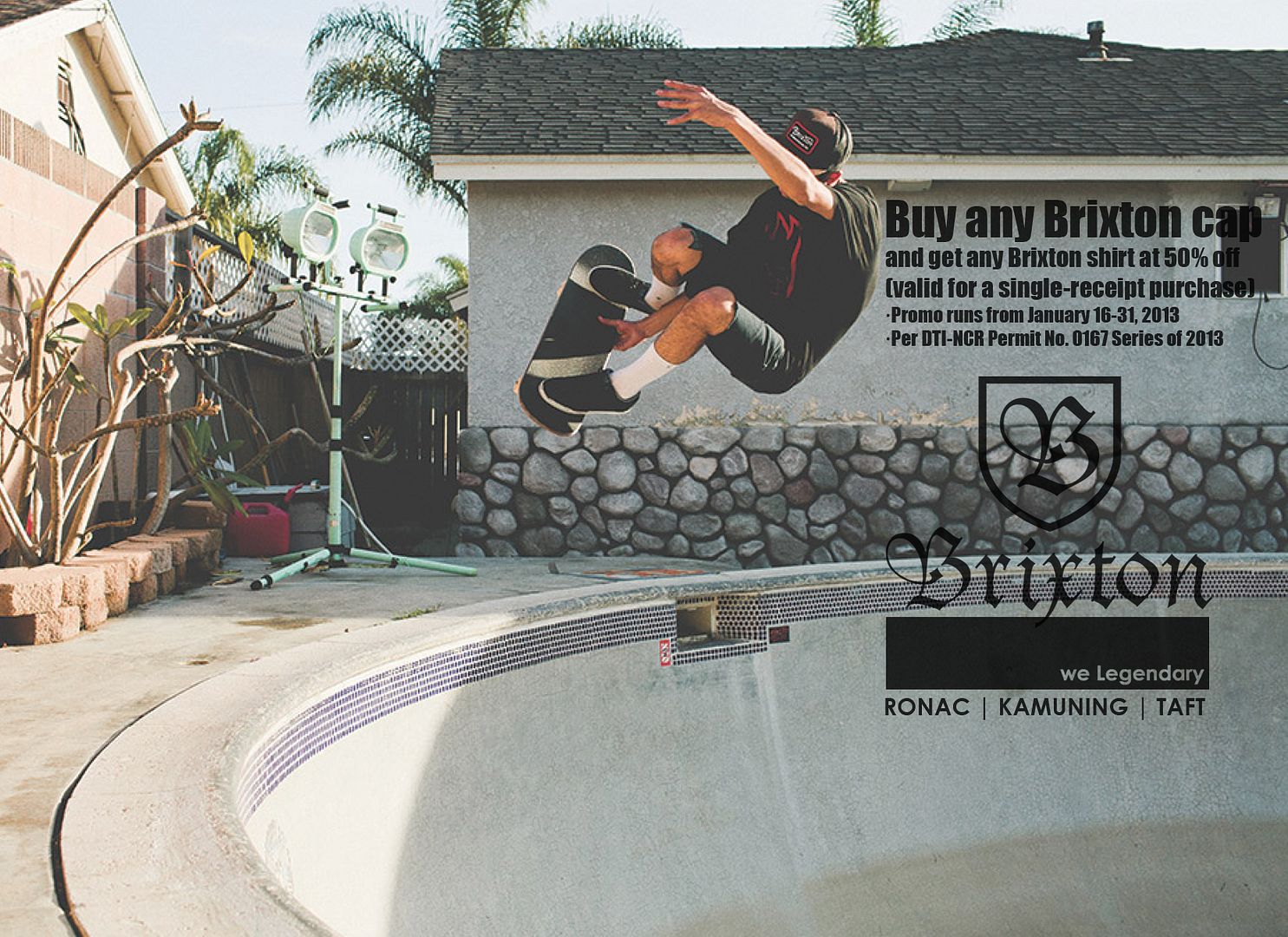 To start things off, we are giving away 50% off on all shirts when you buy a hat. Available NOW at all wL stores. (UPTO Jan. 31st).
PEEP the whole line (CLICK) WELEGENDARY.COM
Add them up in Facebook Brixtonph.
Yes, we do have other things than their fedora's....