UN-INVITED filmer VJ CHUA finally has this project signed,sealed and delivered.
Featuring Manila's finest skaters.
Kenneth Reyes, Rasheed al Rasheed, Jay Villarosa, Jundin Santos, Jeff Gonzales and the Legendary Ansey Flores.
And of course a tons of clips from all your local homeboys..!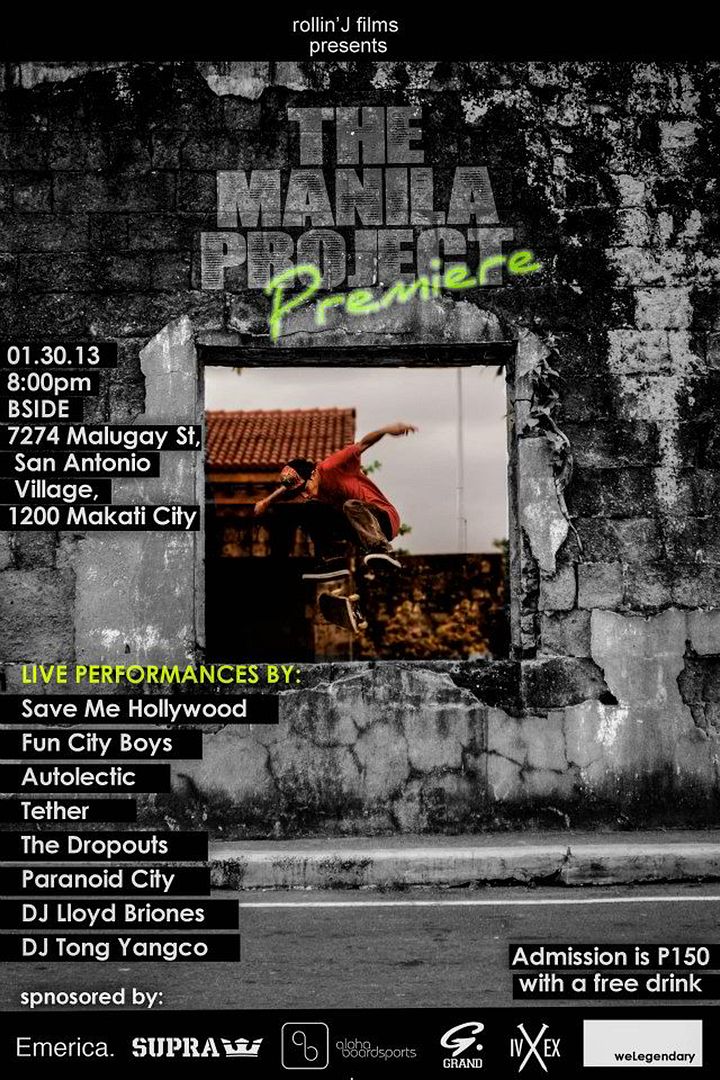 'Tis gonna be at B-SIDE Jan. 30, starts at 8:00 PM.